WEEKNIGHT & WEEKEND COVERAGE
TCNJ EMS staffs duty crews from 8PM to 7AM every Sunday through Thursday and for 24 hours on weekends throughout the fall and spring semesters. While on duty, we respond to medical emergencies on campus, providing non-transport BLS care. If needed, BLS transport and ALS services will be requested to provide additional care and transport.
STANDBY COVERAGE
TCNJ EMS also staffs standby crews for club sporting events and large campus events (e.g. Fall and Spring Concerts, Homecoming, Funival). To request our standby services at your event, please visit our Standby Requests page.
CPR & FIRST AID CLASSES
TCNJ EMS hosts AHA CPR and first aid classes on campus so that students and community members can become certified in life-saving skills. For more information, please visit our CPR & First Aid Classes page.
ADDITIONAL COMMUNITY SERVICES & CO-SPONSORSHIPS
TCNJ EMS sponsors various programs on campus to promote community health and wellness. In the past, we have hosted Red Cross blood drives, blood pressure screenings, and CPR demonstrations at community events. To request our co-sponsorship services at your event, please email us at tcnjems@tcnj.edu.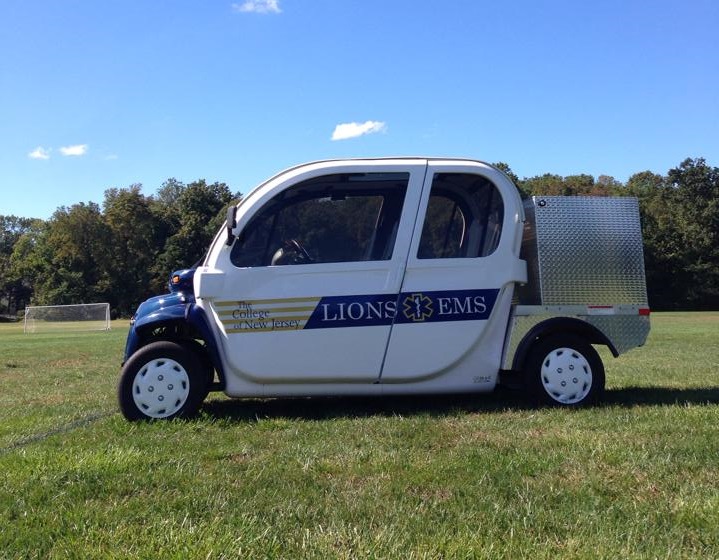 Our GEM vehicle is used to respond promptly to calls.